jpsalas,
Version:5.1,
Gottlieb 1991,
IPD No.
528
Thanks to Luvthatapex & Destruk for letting use their script. It helped me to quickly understand the table. Those Gottlieb tables can be a little tricky to script.
Note from Xenonph:
This table needs a Pre-Initialized nvram file to accept coins.
Download Bally 6803 & Gottlieb GTS3 nvram pack and place contents of zip file in nvram folder, located in VPinMAME folder.
Find Bally 6803 & Gottlieb GTS3 nvram pack here..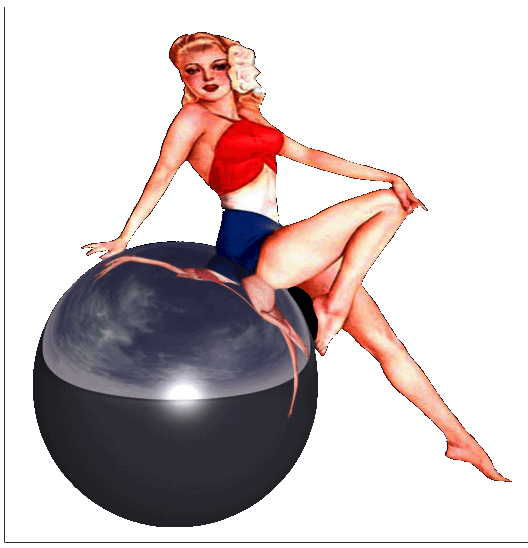 Pre-initialized NVRAM files for Bally 6803 (MPU A084-91786-AH06) and Gottlieb System 3 (GTS3) VPM tables that allow the games to accept coins. Copy all these files to the "nvram" folder of your VPinMAME installation. Note: these were formerly...
pinballnirvana.com
Revision History:
log:
5.1
Thanks to Martos for the information about the skillshot, the working of the right ramp, the colors of some lamps and the missing posts on top of the center hole.

Changes:
- Added the skillshot lane (the crypt)
- Fixed left ramp (not 100% but better than before)
- Fixed Leds
- Fixed the colors of some lights
- Added missing posts
- Fixed Tilt not working right

5.03 Another lamp missing :)
5.02 Another lamp missing :)
5.01 I forgot a lamp :)
5.0 Updated backdrop, rubbers, flippers, plunger and the script.

1.01
-Added front buttons to enter highscore. Thanks to tinyrodent for the fix
-Added the green colour to the dmd window

1.0 released 23.May.2007
Rules:
CLASS OF 1812 - HOW TO PLAY
(Extracted from Gottlieb's manual)

KICKING RUBBERS AND POP BUMPERS:
* Score 30 (kicking rubbers).
* Score 3000 (pop bumpers).
* Toggle top rollover lane extra ball lamp is flashing.
* Toggle lit extra ball outlanes when lit. . (See adjustments)

TOP ROLLOVERS
* Score 10.000.
* Add 1 to bonus level.
* Completing all rollovers advances multiplier or lights a lane for extra ball or specisl (or scores 1.000.000).
* Award extra ball or special when flashing.

TOP KICKER
* Score 20.000.
* Add 1 to bonus level.
* Lock ball when flashing.

TOP LEFT ROLLOVER INTO KICKER
* Score 20.000 unlit or 1.000.000 when flashing.
* Add 1 to bonus level.

BOTTOM UPKICKER
* Score 20.000.
* Add 1 to bonus level.
* Award door prize when flashing.
* Score 500.000 when grave is flashing.

OUTLANES
* Score 50.000
* Add 1 to bonus level.
* Award extra ball when lit.

3 LEFT SPOT TARGETS
* Score 20.000
* Add 1 to bonus level
* Completing sequence during zom b. round awards countdown value.

3 RIGHT SPOT TARGETS
* Score 20.000
* Add 1 to bonus level.
*Completing sequence during grover round awards 2.000.000 and restarts timer for continued play in round.


3 CENTER SPOT TARGETS
* Score 10.000.
* Add 1 to bonus level.
* Completing sequence advances spinner value (bat-o-meter).

SPINNER
* Score indicated value on bat-o-meter.
* Add 1 to bonus level each timer spinner sequence is started.

DROP TARGETS
* Score 5.000.
* Add 1 to bonus level.
* Completing all 4 drop targets awards lit value.

LEFT & RIGHT RETURN ROLLOVERS
* Score 5.000.
* Add 1 to bonus level.
* Start ramp sequence when return rollover sequence is complete. . (See adjustments)

LEFT RAMP
* Score 10.000.
* Add 3 to bonus level.
* Add letter to 'C-O-F-F-I-N' if lit. Score 100.000 times number of consecutive ramp shots. . (See adjustments). Completing C-O-F-F-I-N awards jackpot value of 2.000.000.

RIGHT RAMP
* Score 10.000.
* Add 3 to bonus level.
* Lock ball in crypt when flashing.
* Add letter to 'C-O-F-F-I-N' if lit. Score 100.000 times number of consecutive ramp shots. . (See adjustments). Completing C-O-F-F-I-N awards jackpot value of 2.000.000.
*Light crypt million lamp if lit

LEFT OR RIGHT FLIPPER
* Change unlit lane(s) on top rollovers.
* Change lit outlane for extra ball. (See adjustments)

OUTHOLE
* Score 5.000 times multiplier for each lit bonus lamp.
* Score 125.000 times multiplier for each lit character.


-- ADDITIONAL FEATURES --

MULTIBALL
* 2 ball multiball only.

BONUS LEVEL
* Completing all bonus lamps adds 1 character
* Special flashes when 5 characters have been lit. Lighting all bonus lamps when special is flashing awards special.

DOOR PRIZE
* Award a mystery award.

CATCH-UP FEATURE (IN DOOR PRIZE)
* Player immediately is given same score as next higher score.

LEFT RAMP PUMP SHOT
* Consecutive shots up and through the left ramp increase scoring awards. (See adjustments).

COUNTDOWN ROUND
* Completing 4 left drop targets starts countdown round. Complete flashing left spot targets to collect the countdown value.

MILLION ROUND
* Completing 4 right drop targets starts million round. Complete flashing right spot targets to score 2.000.000 and start the round over again.

JACKPOT
* Complete 'C-O-F-F-I-N' to collect jackpot value of 2.000.000. You can add a letter to 'C-O-F-F-I-N' and score 100.000 (non-consecutive shots) by shooting the left or right ramp when "Add letter" is lit.


Have fun!
JPSalas