by granit
at 2021-05-19
Type Original
BAM
Description
BAM 327 MINIMUM IMPERATIF
variation de la 1.1 , concernant la ramp wire centrale.
remplacement du kicker par un V-turn hauteur 100 (comme l'originale)
plus de ramp wire à la sortie de la mini pf.
ajout dynamics flippers (script)
Rules: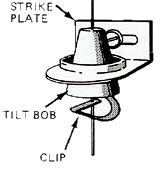 Table of contents Game Information Layout Modes of Play Skill Shots Razor Crest Multiball Razor Crest Hurry-Up Missions Encounters Other Features Equipment Foundry & Beskar Hunter Scope Ambush The Child Mystery Award Playfield Multipliers Super Pops & Super Spinner Extra Balls End-of-Ball...

tiltforums.com