Hello all,
I have a question about circuit board lamps issues.
I have quiet a few lamps (indicated in the photo below) which I have changed but don't light up. They are all the same sort of lamp. There the ones you twist and have the black covering that comes loose.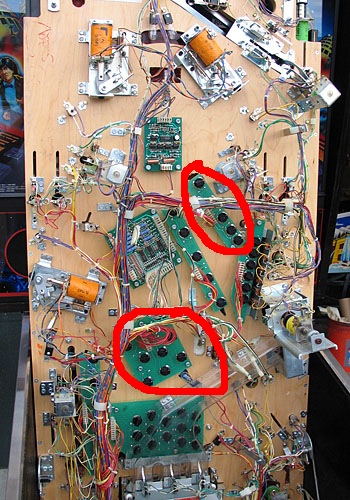 What else could cause the fault? Normally its one or two each circuit board, never all of them. Is this a circuit board issue or could it be the black plastic covering?
What's the best way to troubleshoot this? I probably have 10 in total that don't work. The rest I have working.
Thanks,
Rob
Last edited: