Starman7007 has given me the distinct privilege of announcing the release of Jigglebox. Walter has once again masterfully made a table that will astound and stun one and all with not only the graphic beauty, but also the unique and challenging game play he has become known for. The fact that Jigglebox is a flipperless game should not stop anyone from grabbing this excellent table ASAP. I assure you that Jigglebox is like no other flipperless table you have ever encountered, nor like any flippered table for that matter. The upbeat Swing music is reason alone to grab this baby, folks.
The unique features of Jigglebox are almost endless. Before you start a game, you can adjust the force of your ball's release. 9 through 31 allow you to determine just where the ball will end up as you launch it either left or right from it's lower central position. Using a splendid combination and positioning of sling- shots, kickers, and bumpers, Walter has created an Original that truly is Original. Offering just the right amount of nudge force for Jigglebox, Walter has made a table that allows the ball to be played mostly in the upper portions of the playfield, where 9 targets against the upper wall will prove to be very tricky to drop, but your efforts will be well rewarded.
Dropping all nine Jigglebox targets will change those two pesky Game Over Gobble Holes into something you're take aim for and zero in on. I won't spoil your surprise by revealing the secret, but you won't be disappointed. But there are some features which make Jigglebox addictive and challenging, no matter how good or bad a player you are. There is a central ball trap kicker this is designed to propel your ball back into play, and give you still another shot at those all important upper targets. And if your aim is just so, your ball will careen off a pair of mid-table bumpers, almost acting as ball savers.
But the niftiest gadget in Jigglebox is the launcher itself, and for being so small, I'm amazed how often it will trap the ball, saving it from those Gobble Holes, not all of them evil, either, providing you with a sort of one-ball replay. Testing Starman's Jigglebox, I've played at least seven hundred games, and I'll tell you, each game was a blast, even when it was cut short by one of those Game Over Gobblers. The teasingly taunting voice of a sultry woman makes it a bit easier to accept defeat.
Walter's Jigglebox, IMNSHO, is the Must Have table of the year. Jigglebox will get my vote not only as Original Table of 2004, but as the Table of the year. This doesn't mean that any other table isn't good, only that Jigglebox by Starman7007 is one of a kind, and simply blows away the competition. Jigglebox is such a nifty retro-style table, if it were to be made by Stern, players would stampede to the arcades. If I could have just one Original table on my HD, this is that table.
Jigglebox is available@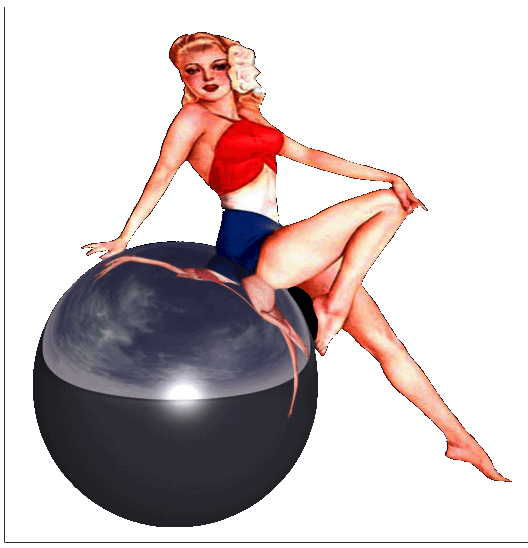 Grab the music here: Jigglebox music Flipperless (Original) skill table by starman7007 Using an unique bi-directional launch station... ...be surprised! The separately available music pack should be worth for downloading as well. Enjoy!
pinballnirvana.com
tiltjlp
Last edited by a moderator: