My last purchase of a pc was a refurbished "future proof" Asus and it's barely hanging on, amazingly I've only upgraded the video card and ram over the many years and had to replace the heat sink once, needed to move recently.
After the move, my 13 year old "future proof" Asus PC wouldn't start up but I'm using it right now! Took a long time to diagnose and it only runs now with it turned on it's side with a weight on the heat sink. I purchased a new
monitor
in anticipation of buying a new pc that supports a Display Port, never knew what these thangs were. I bought this
ABS Master Gaming PC
due to some reviews at slick deals, loved it but had to return due to the GPU being suspect, booted up in seconds without the Nvidia software being installed, Advanced Battle Stations suggested that I reseat the GPU, noticed it wasn't screwed in properly and fixing that didn't help. Received a full NewEgg refund of 1,400 today, currently on the prowl to replace my pc, visiting BF sites.
Any of you guy's have desktop suggestions? I've had this
HP Omen
in my new .edu email account cart for a few days ($2,256). Now, perhaps $1993?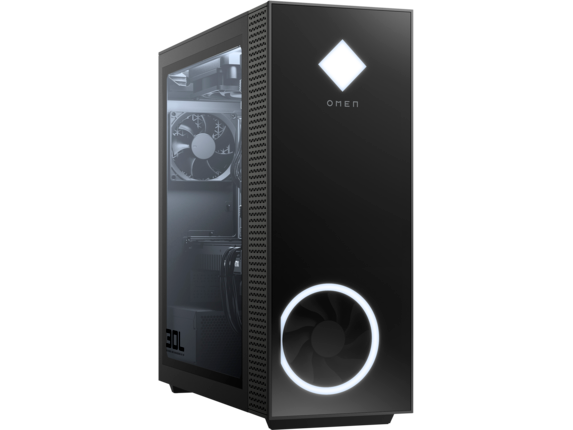 HP.com has for HP Education Student & Teacher Discount Members: HP OMEN 30L Gaming Desktop (GT13-1365xt) on sale for $2,137.49 when you follow the deal instructions below and apply coupon code ...
slickdeals.net
I've also been looking at Alienware desktops again, think shiva bought a laptop, I'm reading about overheating, proprietary and upgrade problems with the desktops but sure like the outside look of them, the ABS was impressive inside and outside and I see some people complain about being limited with Alienware due to the cramped space.
Why didn't
@shiva
buy his own pc? I already think I know the answer, it's not portable but I see the
Skytech Shiva
being highly rated on several sites. I'm leaning towards this due to some reviews but I could possibly overtake the shivaness of shiva...
I consider my current very old Asus pc to be overall the best purchase I've ever made, it was refurbished and cost $680, now has a 750TI and think it needs a new heat sink and power button.
Would like to hear any suggestions from anyone, have to pull the trigger soon and already bought a replacement that had to be returned, my computer's (Thor) sword used to be steel but is on it's side and hasn't recovered from my move.
Last edited: