Former Operator
Site Supporters
I made a bartop, and I'm running an old version of Mame (.0153). I'm having issues with having more than 1 key pressed at once. It seems if I press a 2nd key with one key already pressed they both stop when the 2nd key is pressed. Example: I'm holding the right key, moving to the right. I want to go left quickly so I press left just before I letup on the right key. Instead of changing directions, it stops and I have to press left a 2nd time. I should also mention I'm using this for my encoder.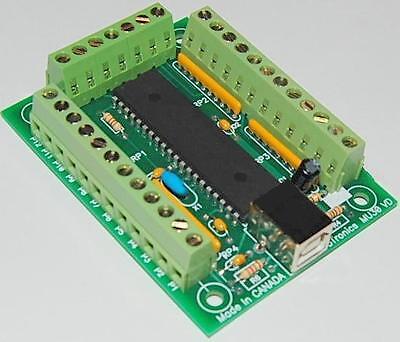 This board has 30 pins so you can have up to 2 players if you hook up all the inputs. Use "tab / Input General". USB keyboard emulator encoder. Detected as a USB keyboard. Switch inputs active low to ground.
Windows sees it as a keyboard. Is there any way to change how windows sees this, say to a controller or whatever? (Windows 7).
I'm thinking if I solve the above problem, I'll solve this too. With a 4 way joystick, I should be able to press up/left and move diagonally, right?
I know I should remember this lol, but I'm getting older.....